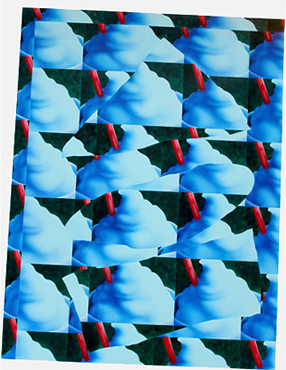 MORGAN BLAIR

38 Slushy Recipes That Will Make You Reconsider
Everything You Thought You Knew About Your Husk of a Soul
(2015)


____________________________________



6" x 8"
limited edition of 8
$234





The first Puzzle Time edition features a piece by Morgan Blair. In addition to being Puzzle Time's founder and sole puzzle-cutter, Blair is a painter and occassional muralist. Born in 1986 outside Worcester, Massachusetts, she holds a BFA from Rhode Island School of Design and is now based in Queens, New York. She has shown her work in galleries including Greenpoint Terminal Gallery in Brooklyn, NY, LVL3 in Chicago, IL, Nudashank in Baltimore, MD, Good Work Gallery in Brooklyn, NY, and Left Field in San Luis Obispo, CA.